Gift A Class
Regular price
Sale price
$75.00
Unit price
per
Sale
Sold out
Send the gift of a France 44 Class Experience! 
Recipient will receive a physical gift certificate with a unique code applicable to any France 44 public class. Our upcoming class offerings can be found here -- new classes are added all the time!
Our classes are set at different price tiers, which are dependent on factors like the level of class participation, cost of products used, or other specialty goods or experiences:
Introductory Classes - $75
Deep Dive & Hands-On Classes - $75 or $85
Cooking Classes - $95
All gift certificates will be mailed to the shipping address provided at checkout. If you would like to pick up in-store, please enter France 44, 4351 France Ave S, Minneapolis, MN 55410 as the shipping address.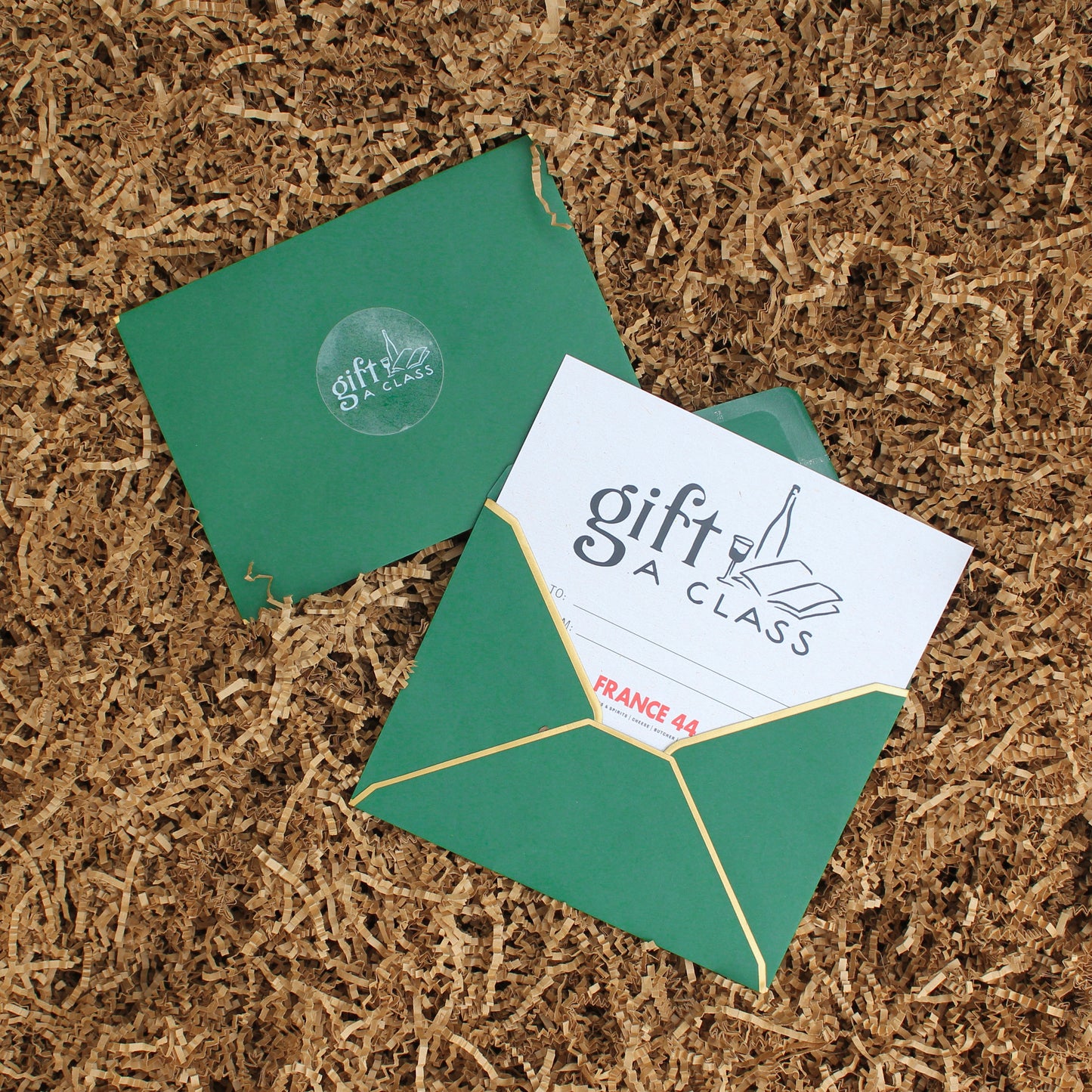 We have a variety of classes including:
Cheese 101

Calling all cheese lovers! Have you ever wondered what the best way to store cheese is? Or if you can eat the rind? How about cheese with mold on it? What is cheese anyway? And how is it made? What's the best way to enjoy it? How should you cut and serve cheese? If you've found yourself asking any of these questions, this is the class for you!



Wine 101

Learn all the important basics for appreciating wine--from learning how to read a wine label, to what kind of glasses to use, to how to store your wine, to food pairing basics, to tips on how to taste like a pro. Whether you're a novice or a seasoned enthusiast, you'll walk away with new information and a deepened appreciation for the world of wine.

Wine & Food Pairing

Join wine & food pairing aficionados, for an evening of guided tasting and instruction through the do's and don'ts (and maybe's) of food pairing with both wine and beer. We'll cover the basics of tasting and appreciation, the fundamentals of food and beverage pairing, and you'll walk away armed and ready to create your own perfect pairing experience.