Midwest Box
Regular price
Sale price
$95.00
Unit price
per
Sale
Sold out
We produce some pretty special products here in the Upper Midwest. This box represents some of the very best artisan products from Minnesota and Wisconsin.
$95 Midwest Box Includes
One box of Thumbs Cookies from Minneapolis, Minnesota
Ames Single Source Honey from Watertown, Minnesota
A package of organic Potter's Crackers from Madison, Wisconsin
A half pound of France 44 Cheese exclusive batch of Pleasant Ridge Reserve, unpasteurized cow's milk from Dodgeville, Wisconsin
One half pound of Widmer's 2 Year Cheddar from Theresa, Wisconsin
One half pound of Marieke Gouda from Thorp, Wisconsin
Patti's Nuts

France 44 Summer Sausage
Nueske's Landjaeger
$105 Midwest Box Includes
Steel Toe Size 7 IPA (St Louis Park, MN)— Big aroma and flavor of zesty orange peel, a dry and clean bitterness finishes in the most satisfying way possible.
$110 Midwest Gift Box Includes
Keepsake Wild Dry Cider (Dundas, MN)—We taste sour tropical fruit, wildflowers, and a bit of wood. WILD is our zippy, full spirited cider. bright eyed and bushy tailed! The perfect cheese pairing
*Please note: 21+ signature required for deliveries which include alcohol. Make sure to include recipient's phone number.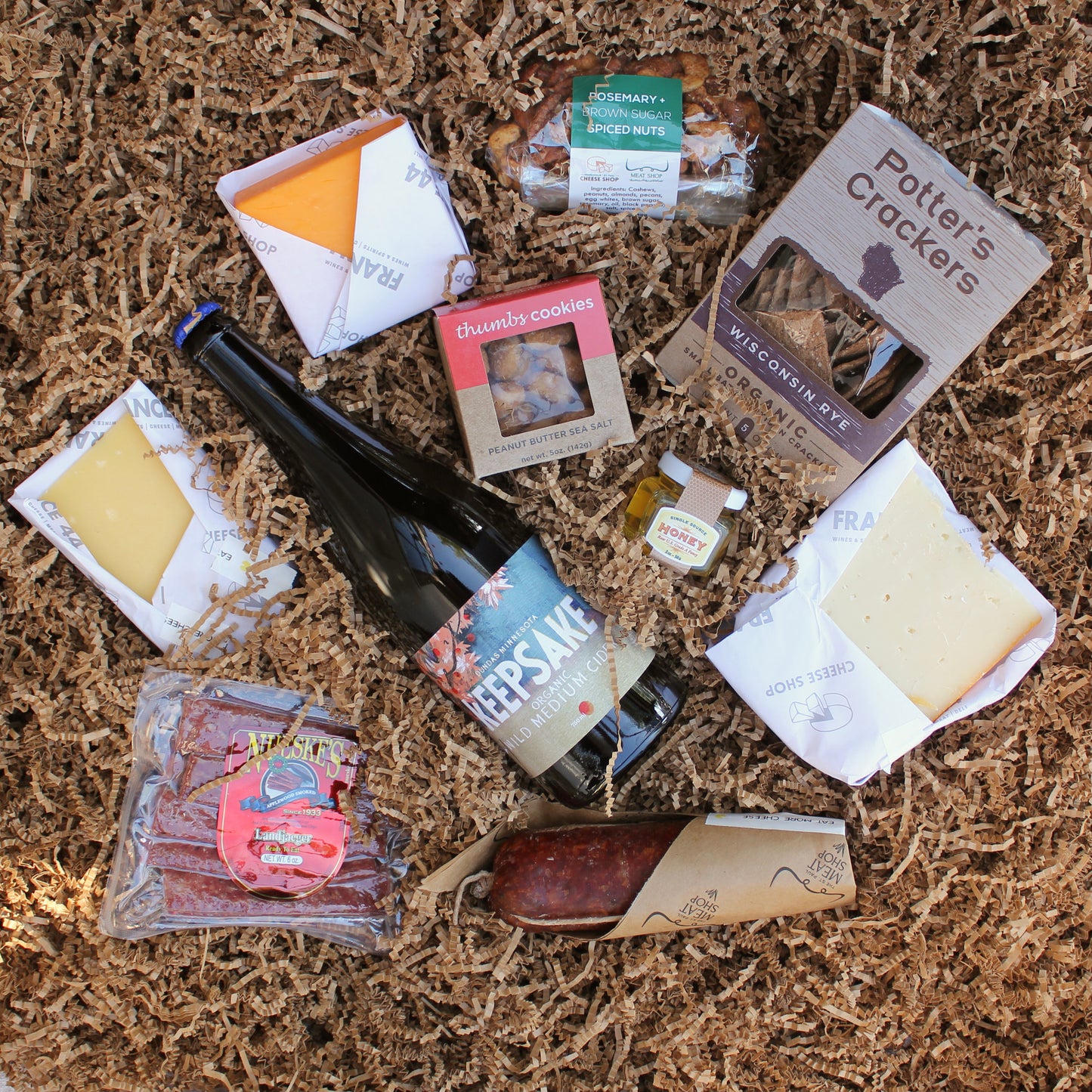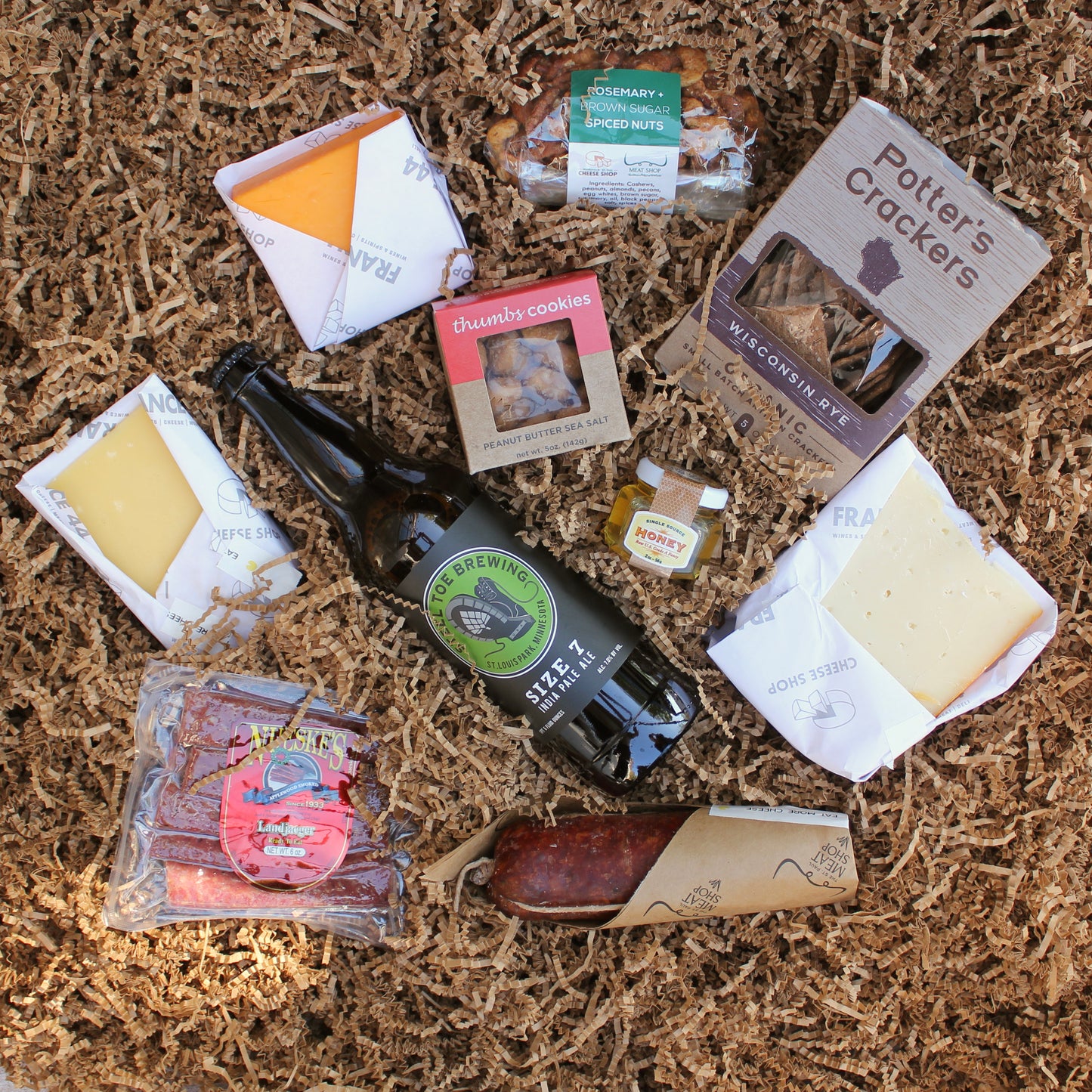 Featuring...
Pleasant Ridge Reserve

Pleasant Ridge Reserve is a cow's milk alpine-style cheese in the alpage tradition, made by Andy Hatch of Uplands Cheese in Dodgeville, Wisconsin. Each season our cheesemongers taste and select our favorite wheels of cheese to carry in the shop.

Ames Farm Single Source Honey

Ames honey is all-natural, nationally recognized, and made proudly in Minnesota. Each jar of single source honey has the location, hive number and floral source printed on the label, making it unique and specific to a time and place in the state.

Potter's Crackers

Potter's whole grain handmade crackers and crisps are produced with locally sourced whole-wheat flour and local milk and butter in Madison, Wisconsin. Crispy, salty, and buttery, these flavorful crackers are homemade and delicious and pair perfectly with jam or cheese.